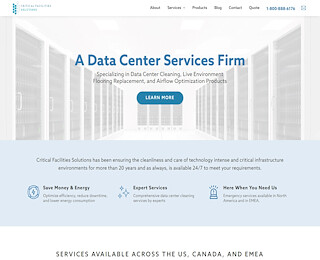 Data room cleaning is not precisely the kind of thing you should compromise because you risk losing a lot of data and disappointing a lot of people. Avoid issues before they happen by keeping up a vigorous cleaning routine of the exterior hardware, cabinets, floors, subfloor, and all other areas. The following is a rough sketch of what you need to know about cleaning a data room so you are better prepared when hiring a data cleaning company.
FAQ On Cleaning A Data Center
Which Are The Most Common Cleaning Methods?
Certain features and areas are more likely to get dust and dirt because they are more exposed or have a lot of airflows. Some of the most common cleaning methods include:
Regular vacuuming
Cleaning the equipment
Environmental audits
Subfloor cleaning
Disaster recovery cleaning, such as after a fire
Zinc whisker removal
Anti-static cleaning of the raised floor
All these different methods clean certain areas of the data room, and you want to make sure the products and methods used to measure up to the task. Make sure the cleaning company you hire offers these services and guarantees expert results that meet the compliance standards.
What Is A Common Do And Don't For Data Room Cleaning?
Do clean from top to bottom because the heaviest dust will settle on the subfloor. Foot traffic also accumulates a lot of the dust beneath the floor, which means we should be heavily focused on eliminating a majority of it from the area in which it settles more.
We do not use brooms or regular dry fabric because they stir up dust in the air and cause an electrostatic imbalance. Instead, vacuums are better because they pick up small particulates and do not risk recirculating them into the air.
What If You Use The Wrong Cleaning Methods?
The data center will be easily damaged if you go about cleaning it with regular dry clothes or use an extremely damp fabric on the internal of the server's cabinet. In a nutshell, you want to apply proper precautions and ensure that all devices are protected from excess sensitivity from the environment.
How Can You Choose The Right Data Center Cleaning Services?
The best way to ensure your data room stays clean and has minimal risk of damage is to use a professional cleaning company that has several years of experience in the industry. Use these questions to vet or find out more about the cleaning service:
Do the cleaning products and chemicals have compliance certificates from LEED and other relevant bodies?
What is the most common cause of hazards in a data center?
What do you know about cleaning unique spaces in the data center, such as the subfloor?
Do you have security precautions to prevent electrical problems and reduce the overall risk of damage?
Which methods do you use to keep a controlled environment?
These are only a few things to help guide your data center cleaning process. Our data center cleaning contractors can help you answer any queries when you contact us online or call to arrange a consultation on server room cleaning. Click here to check the store for sine of your most important data center fittings.